Website Portfolio
Webapplify only creates custom designed websites. We do not use templates, all websites are created by hand coding not a program that codes the website which is sometimes called a WYSIWYG Program. Our goal is to make our clients' unique style stand out as well as giving a consistent marketing appearance throughout their website and other advertising material.
We are proud to share examples of websites we have completed recently or in the past. We encourage you to browse through our portfolio. For a full list of Website Designs, see our Website Design Portfolio.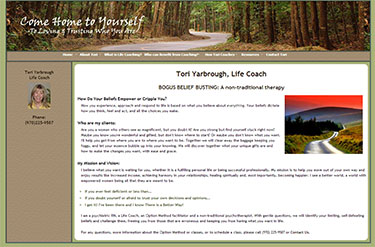 CoachTori.com
Tori Yarbrough, Life Coach
BOGUS BELIEF BUSTING: A non-traditional therapy
---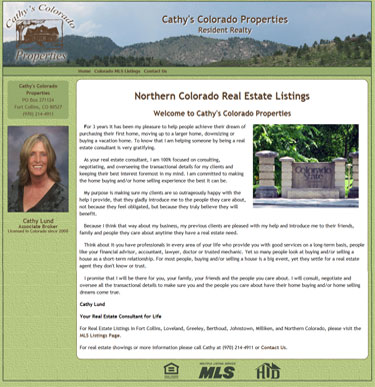 CathysColoradoProperties.com
Cathy Lund is a Fort Collins, Colorado Real Estate Agent. Need to buy or sell a home in Northern Colorado, Cathy will work overtime to make sure you get what you want. She serves the Northern Colorado area including Loveland, Fort Collins, Greeley and surrounding areas.
---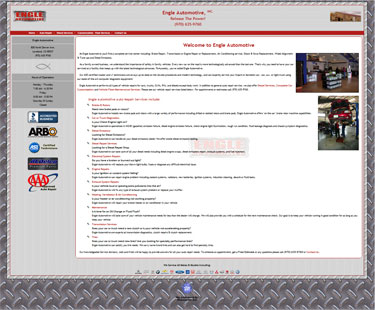 EngleAutomotive.com
At Engle Automotive you'll find a complete service center including: Brake Repair, Transmission or Engine Repair or Replacement, Air Conditioning service, Shock & Strut Replacement, Wheel Alignment & Tune-ups and Diesel Emissions.
---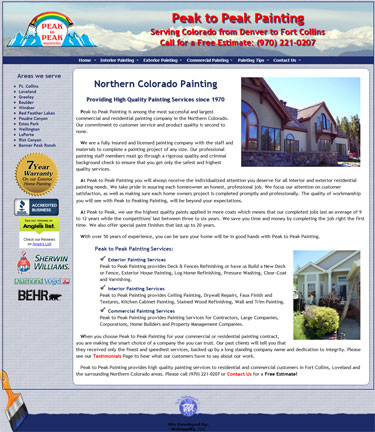 PeaktoPeakPainting.com
Peak to Peak Painting provides Commercial and Residential Painting Service in Colorado Please visit their newly launched website for more information!
---
Top Gun Pressure Washing, Inc.
TGPWinc.com
Top Gun Pressure Washing is the largest pressure washing company in Colorado. They have three locations in Loveland/Fort Collins, Denver Metro Area, and Colorado Springs. Please visit their newly launched website for more information!
---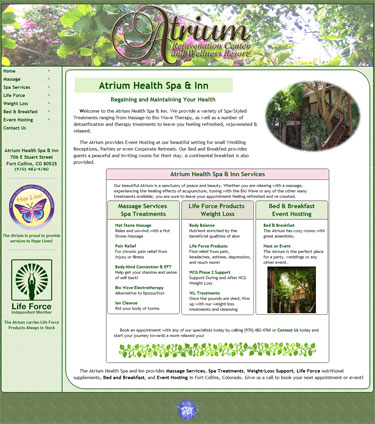 AtriumHealthSpa.com
The Atrium Health Spa & Inn provides a variety of Spa-Styled Treatments ranging from Massage to Bio Wave Therapy, as well as a number of detoxification and therapy treatments to leave you feeling refreshed, rejuvenated & relaxed in Fort Collins, Colorado. Please visit their newly launched website for more information!
Visit our Website Design Portfolio to see more!
For more information or a Free Quote, please Contact Us for more information.